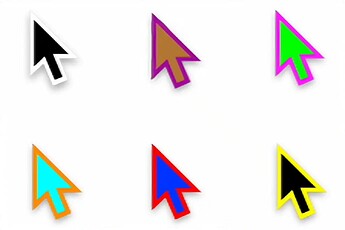 I wasn't expecting this one!
Summary
Changing the system pointer colour, which is a new Accessibility feature on macOS Monterey, causes PopClip not to appear when selecting text.
Versions
PopClip 2021.11, macOS 12.0.1
Steps to reproduce
Set pointer outline and/or pointer fill colour to something other than the default black and white
Try to select some text in an app to trigger PopClip
Expected result
PopClip should appear.
Actual result
No PopClip!
Notes
After restarting PopClip, it will work again until you change the colour once more.
Simplest workaround is just to reset pointer colour back to default using the 'Reset' button.
Triggering using the applescript trigger is not affected.
Fix
Fixed in PopClip 2022.5.